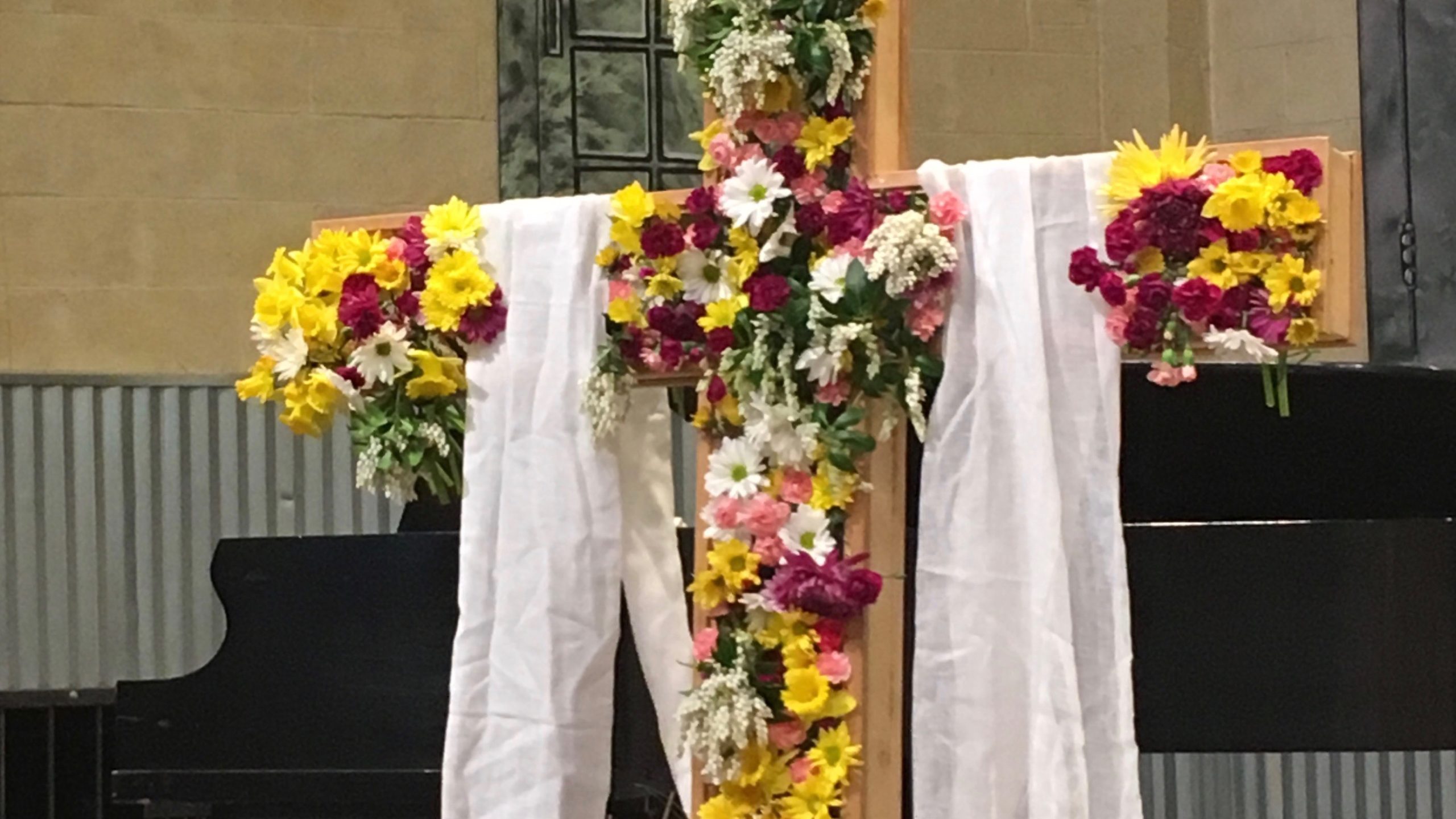 The Final Word – Easter Zoom Church
Easter comes whether we're ready or not. Thanks be to God! We gather to hear Mark's (short! sweet! scandalous!) resurrection account, to sing a couple of our favorite Easter chestnuts, to create a joyous cacophony of Hallelujahs, and to pray for and with one another. Oh, and Pastor Megan's "sermon in a sentence" this week? Fear isn't the final word; you are. Tune in for more on the Oxford comma, dangling prepositions (is that a real thing?!), and a gospel on loop.
Series
Narrative Lectionary – Year 2

Permission to podcast the music in this service obtained from One License with license #A-726929. All rights reserved.
Christ the Lord is risen today – Words by Charles Wesley; music anonymous. Public domain
Low in the grave he lay –  Words and music Robert Lowry. Public domain
Lift your glad voices – Words by Henry Ware Jr.; music by John E. Gould. Public domain