Just Peace
Just Peace is one way of describing the holistic scope of God's mission in the world, as encompassing peace in the marketplace, peace in communities, peace between peoples, and peace with the earth.
In all realms of peacemaking, there is no peace without justice, and no justice without peace – they are inseparable. The fullness of this framework can be read at the 
World Council of Churches Just Peace
. Just Peace concerns are fundamental to our understanding of what it means to be a Christian church. We embrace a tradition of active peacemaking and advocacy for people who are marginalized. Currently our
Community Ministry
 program is central to our efforts to think globally and act locally. Many other Just Peace efforts are supported by individuals and the congregation.
Mennonite Voluntary Service (MVS) is an outgrowth of the conscientious objector program begun within the Mennonite Church in 1944, allowing those conscientiously opposed to war to fulfill their military service obligations. The 
Seattle MVS unit
 opened in 1969 with the support of the newly formed South Seattle Mennonite Church. The first VS'ers in Seattle were those who were conscientious objectors (CO's) to the Vietnam War doing their alternative service. When the draft ended, the MVS program became a voluntary program designed to provide service to communities.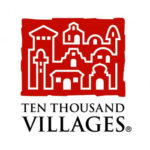 Ten Thousand Villages Seattle is a nonprofit, volunteer-run, fair trade retailer of artisan-crafted home décor, personal accessories, and gift items from across the globe. Featuring products from more than 130 artisan groups in some 38 countries, we are part of a network of over 390 retail outlets throughout the United States selling Ten Thousand Villages products. We seek to create opportunities for artisans in developing countries to earn income by bring their products and stories to our markets through long-term, fair trading relationships. We are a story house, a place where diverse voices are heard, a vault of meaningful memories, a community resource on fair trade, a storefront for art and beauty.
We strive to enrich the lives of Seattle-area customers and increase local awareness of the global impacts of purchasing choices. To support us and our mission, you can stop by to learn more about fair trade, shop with us, attend our variety of events, or volunteer with us. We're always looking for new faces to help spread the word about our store and fair trade!
Ten Thousand Villages – Seattle
6417 Roosevelt Way NE, Suite 101
Seattle WA 98115
(206) 524-9223
In response to natural and human-caused disasters around North America, Mennonite Disaster Service organizes volunteer teams to assist in the rebuilding efforts for uninsured and low-income persons. MDS volunteers – men and women, youth and adults – provide the skills and labor needed to respond, rebuild and restore in the wake of a disaster. MDS is known for having a collaborative spirit, working with other groups including faith-based organizations, local recovery committees, and both governmental and non-governmental agencies. To get involved in our region, 
sign up online
.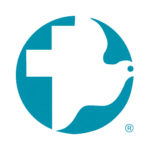 Mennonite Central Committee (MCC) is a relief, service, and peace agency of the North American Mennonite and Brethren in Christ churches. Many SMC members have served with MCC in many parts of the world. This worldwide ministry of Anabaptist churches shares God's love and compassion for all in the name of Christ by responding to basic human needs and working for peace and justice.​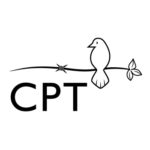 Christian Peacemaker Teams (CPT) is an organized, nonviolent alternative to war and other forms of lethal inter-group conflict. CPT places violence-reduction teams in crisis situations and militarized areas around the world at the invitation of local peace and human rights workers. A number of SMC'ers have been part of delegations in Iraq, Palestine,Colombia, and the Indigenous Peoples Solidarity work in Canada.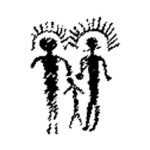 The Suriname Indigenous Health Fund (SIHF) is a network of North and South American partners working together to balance power between indigenous communities and the systems that seek to exploit resources on their traditional lands (gold, timber, bauxite, power, etc).  SIHF was created in 2004 by members of Seattle Mennonite church, and today many staff, board members and supporters are part of the SMC community. All of SIHF's activities are community directed, where indigenous and tribal community members define priorities, design projects, interpret findings, and determine outcomes. Past activities include environmental and public health, human rights, and policy analysis. Read the co-directors' 
interview with Grist Magazine
.​