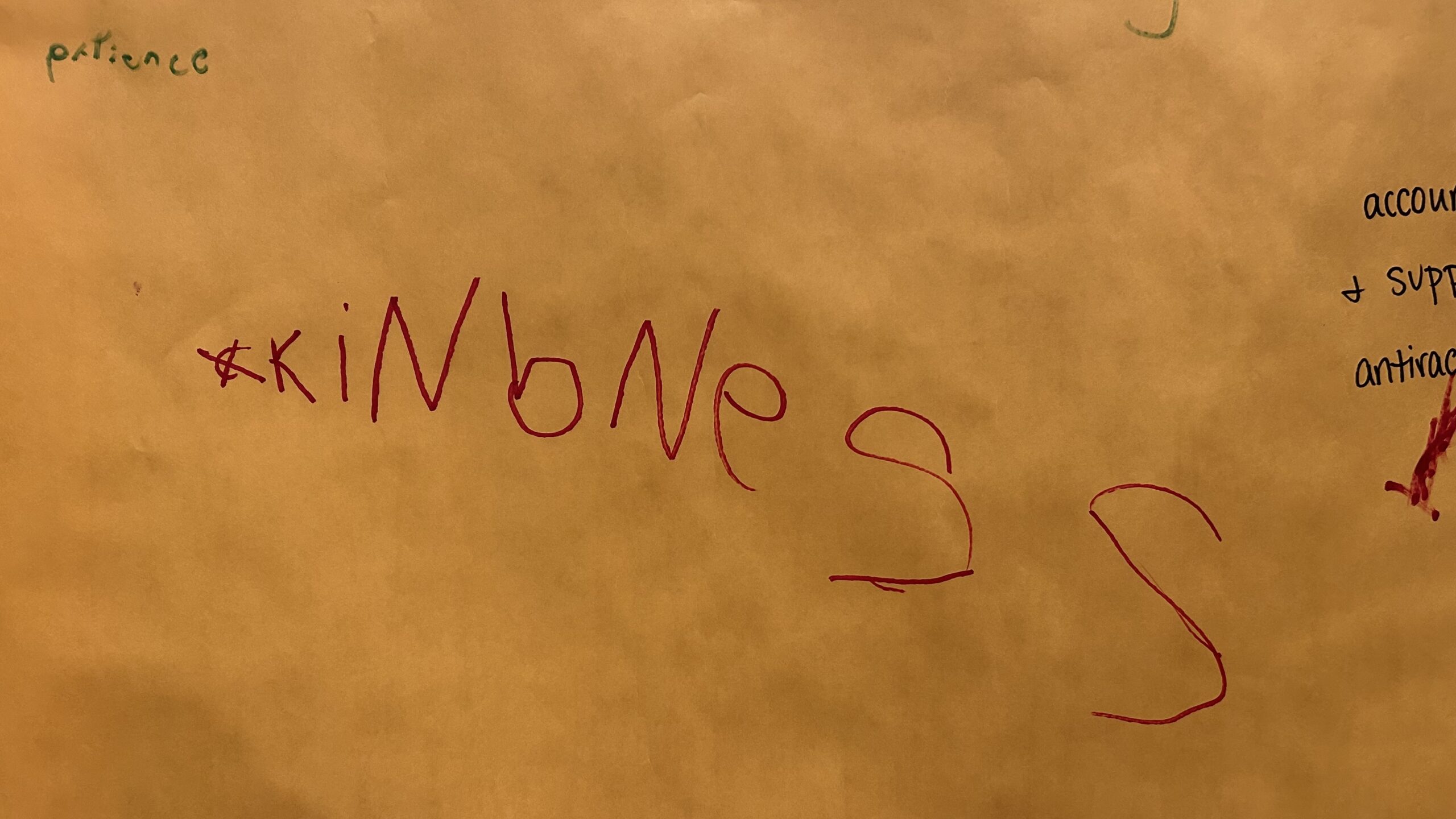 Saved FROM what and TO what?
The early Jesus Way community held resources in common and – in that sharing – were able to meet the needs of all. The book of Acts reports that the Holy One daily added to the numbers of this early Jesus Way community "those who were being saved". Which causes us to wonder: Saved FROM what? And saved TO or FOR what?
Resources
Resources
A Woman's Lectionary for the Whole Church (Year W): A Multi-Gospel Single-Year Lectionary

, Wilda C. Gafney, Church Publishing Incorporated (2021).

Image: "kindness" – contribution from a young person in our community, responding to the question of what we are saved TO.
Hymn: 387, We Are One in the Spirit. Text:Peter Scholtes (USA), 1966; Spanish trans. Federico J. Pagura (Argentina); German trans. Anton Schulte (Germany) and Bernd Schlottoff (Germany); French trans. Claire-Lise de Benoît (Switzerland). Music: Peter Scholtes, 1966; arr. Richard D. Wetzel (USA). © 1966 F.E.L. Publications, assigned to The Lorenz Corp., 1991, (admin. Music Services) Permission to podcast the music in this service obtained from One License with license #A-726929. All rights reserved.
​