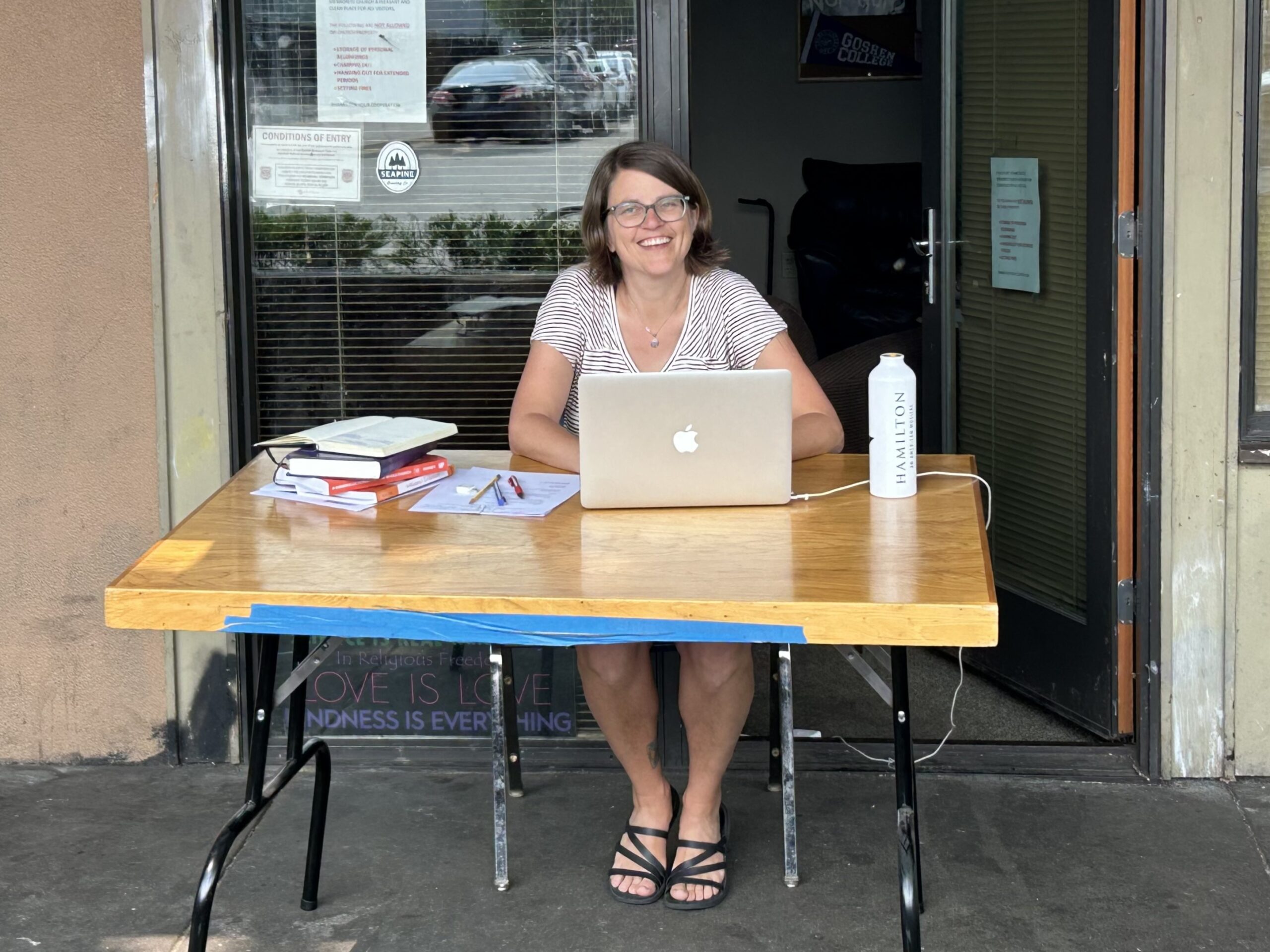 Learn to Know to Love to Honor/Protect
Place-based watershed discipleship and the spiritual practice of reverence deepen our experience of kinship with all creation. Pastor Megan shares stories of learning to know mountains, learning to know neighbors and neighborhood, and learning to know our foremothers in the faith. To get more specific: she learns to love the contours of the Olympic Mountain range, the many neighbors who walk along 125th in Lake City, and the tent-making mother of teachers in Acts, Priscilla. In each of these cases, learning to know more fully nurtures loving more deeply, which may lead us to both honor and labor to protect all of our kin.
Resources
Resources
Know Your Mothers project, by Cara Quinn:

https://knowyourmothers.com/

 

"Know Your Mothers project returns after hiatus," published in

The Christian Century

, May 4, 2022, from Emily McFarlan Miller, Religion News Service.

"

Reverence vs. Faith

", Dismantling the Doctrine of Discovery Podcast, with Sarah Augustine and Sheri Hostetler, Season 1, Episode 5, August 2021. 

"We won't protect places we don't love. We can't love places we don't know. And we don't know places we haven't learned," adapted from

Baba Dioum

, Senegalese environmentalist

Elizabeth Person, map artist & designer:

https://elizabethperson.com/

 

A Woman's Lectionary for the Whole Church (Year W): A Multi-Gospel Single-Year Lectionary

, Wilda C. Gafney, Church Publishing Incorporated (2021).

The Women's Lectionary: Preaching the Women of the Bible Throughout the Year

, Ashley M. Wilcox, Westminster John Knox Press (2021).

Willie James Jennings,

Commentary on Acts

, Westminster John Knox Press (2017).

Women's Bible Commentary

, eds. Carol A. Newsom and Sharon H. Ringe, Westminster John Knox Press (1992).

Image: Pastor Megan doing "office hours" in the alcove, taken by Dave Slonecker
Hymn: Voices Together, 115, Praise Be to God. Text: Nobuaki Hananoka, 1980. Music: Japanese traditional. Permission to podcast the music in this service obtained from One License with license #A-726929. All rights reserved.