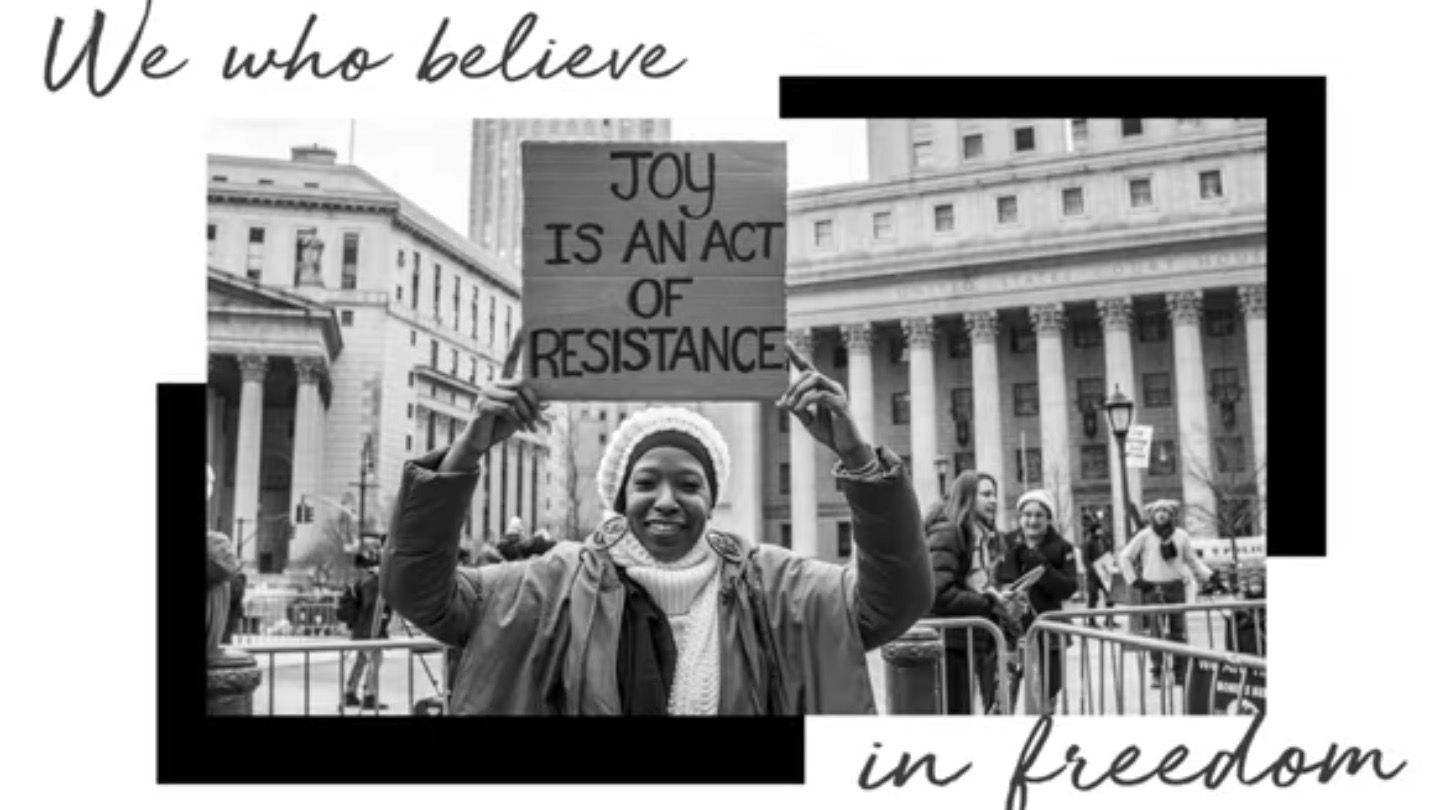 JOYous Justice
Joy & Justice are the twin children of Jubilee. They go together like (love and marriage?) a horse and carriage… "You can't have one without the other!" As we seek to be God's Jubilee people for one another and the world, may we continuously form one another in the ways of joy and of justice.
Resources
Resources
"

Ella's Song

," written by

Bernice Johnson Reagon

in honor of her mentor,

Ella Baker

; performed by Sweet Honey in the Rock. "​​We who believe in freedom cannot rest until it comes."

Woman's Lectionary for the Whole Church (Year W): A Multi-Gospel Single-Year Lectionary

, Wilda C. Gafney, Church Publishing Incorporated (2021).

Voices Together,

107.

Jubilee texts throughout the Bible, a sampling: Exodus 23, Leviticus 25 and 27, Deuteronomy 15, 1 Samuel 2.1-10 (Hannah's song), Psalm 113, Psalm 146, Isaiah 61, Jeremiah 34, Luke 1.46-55 (Mary's song), Luke 4.14-30 (Jesus' first public teaching)

Image: a still from the

GORGEOUS video of "Ella's Song,"

produced and performed by the

Resistance Revival Chorus

. "The Resistance Revival Chorus (RRC) is a

collective of more than 60 women, and non-binary singers

, who join together to breathe joy and song into the resistance, and to uplift and center women's voices."

Hymn: Arise Your Light is Come. Ruth Duck (USA), 1974, © 1992 GIA Publications, Inc. William Henry Walter (USA), 1894; desc. Diana McLeod (Canada), © 1995 Diana McLeod. Permission to podcast the music in this service obtained from One License with license #A-726929. All rights reserved.