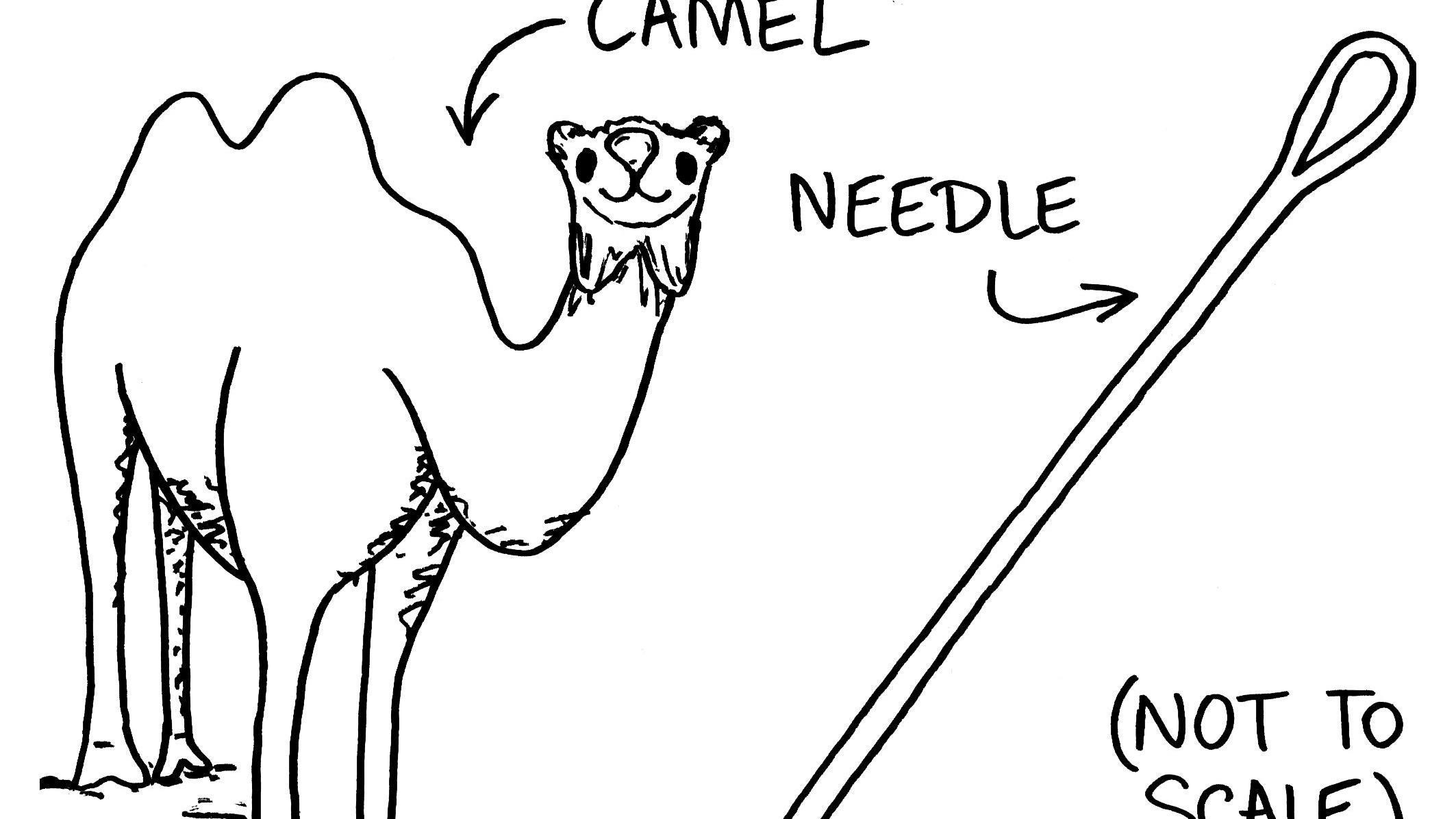 Jesus made me do it
Not going to lie: this is a TOUGH message about the laughable impossibility of wealth in God's kindom and the dispiriting reality of growing homelessness on the West Coast and specifically on our front doorstep. But it's also about Jesus' love for we who have much, Jesus' sense of humor to help we who have much to perhaps laugh at ourselves, even if a bit uncomfortably. And it's also about the joy of God's kindom where – because wealth is NOT accumulated and pooled disproportionately – all have plenty and none go hungry or homeless or hurting.
​
Series
Narrative Lectionary – Year 2

Resources
 BibleWorm podcast, "Episode 028: Mark 10:17-31 The Eye of the Needle," February 24, 2020.
Ched Myers, Binding the Strong Man (1988).
Working Preacher Narrative Lectionary podcast, "NL399: First Last and Last First," February 21, 2020.
Timothy Egan, A Pilgrimage to Eternity: From Canterbury to Rome in Search of a Faith (2019).
"The Outsiders" podcast, KNKX Public Radio and The Seattle Times' Project Homeless.
Tedd Kelleher, WA State Dept of Commerce, managing housing assistance, hear more in his "Drivers of Homelessness" video.