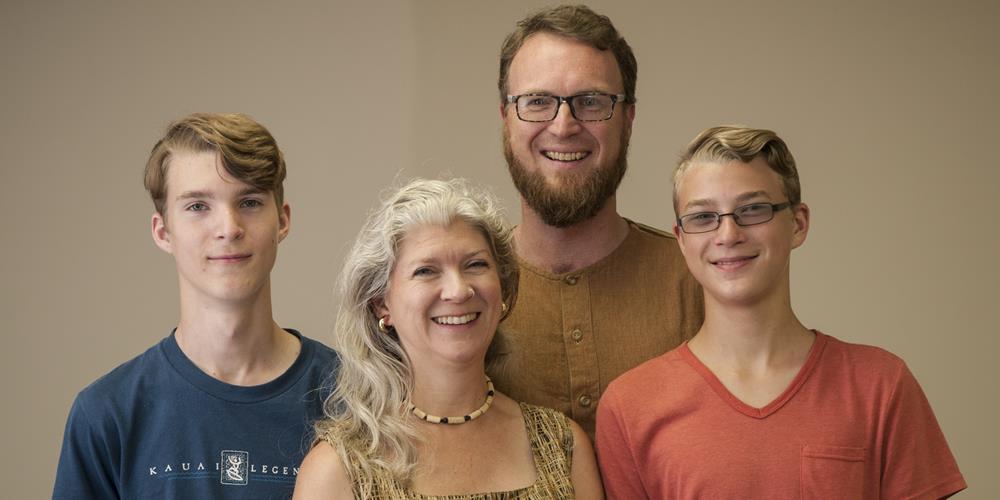 Reflections on South Africa and the U.S.
After a brief introduction by Dan, Kathryn Smith Derksen shares reflections on 4 years of life in (complicated and diverse, awe-inspiring and pain-filled) South Africa. And then she beautifully brings the message home with gracious truth-telling about colonialism in our own (U.S.) lands and among our own (Mennonite) people. Listen to her powerful invitation to resist bumbling around in denying, defending, or disappearing our problematic histories and present realities, and instead lean into reliance on God, caring for one another through connection and forgiveness, and working together for racial healing.
In Cape Town, Kathryn and Dan provided logistical support, developed peacebuilding programs, and engaged partners in program development. They served with the Southern African Development and Reconstruction Agency, a partner of Mennonite Mission Network.
Resources
PHOTO, from L-R: John-Clair, Kathryn, Dan, Jacob (Cape Town, South Africa)