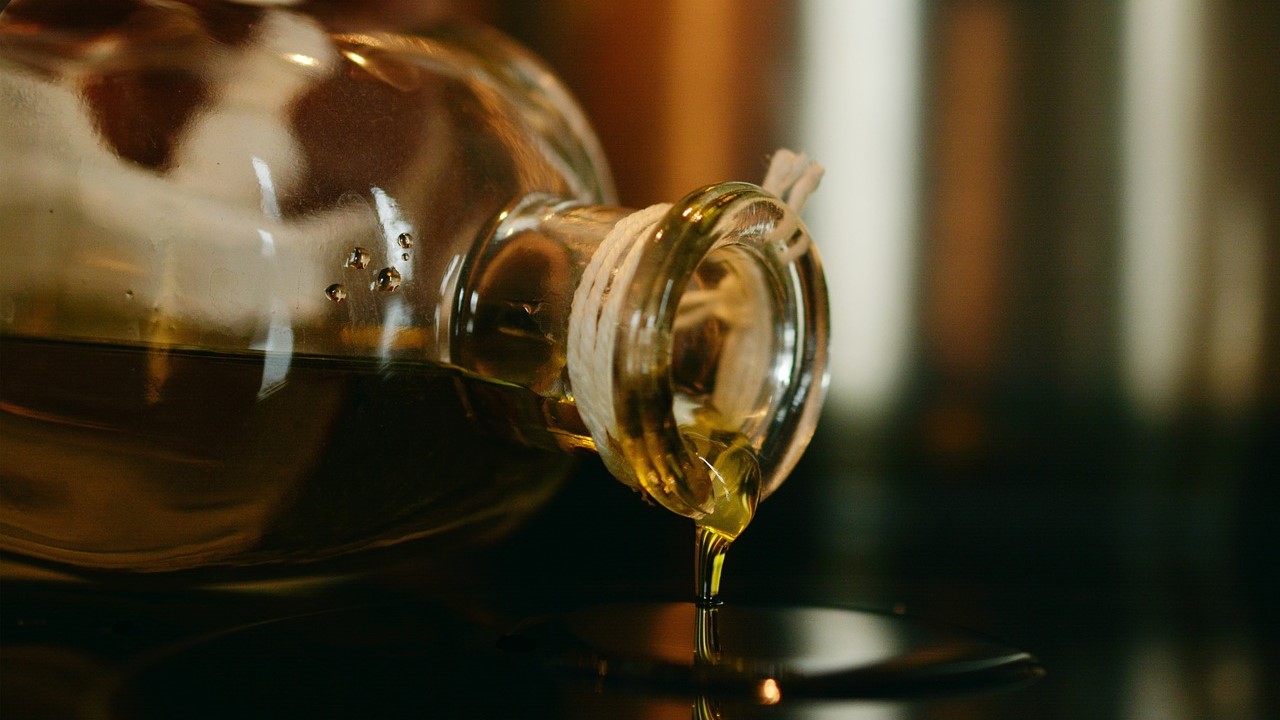 Needing More Beauty
A woman anoints Jesus' head with precious perfume. She offers this extravagant – even wasteful – gift under the angry eyes of the disapproving disciples. Yet Jesus says of that "what she has done will be told in memory of her."  Sheldon Burkhalter explores the joy, love and beauty inherent in her gift and the way we who follow Jesus are called not only to acts of service but to acts of beauty as well.
Sheldon's sermon is in two parts.  The congregation was invited to sing "O, Worship The Lord (in the beauty of holiness)" before the concluding portion.
Introduction: Before Megan left for her sabbatical, she invited me to preach this last Sunday before her return. I immediately responded that I had recently read a text from Mark's Gospel that really spoke to me with new insights. I'm grateful for this opportunity to share my reflections from this story in Jesus' ministry. 
But this has not been an easy text for me. Thankfully, I've had all these intervening months to prepare. Before my retirement, never have I had this amount of time to prepare a sermon.
The story of a woman who anoints Jesus is a difficult text. But its importance is highlighted by the fact that the story appears in all 4 of the Gospels. This raises the first challenge, why do some the details in the story differ, or should we say stories, at least 2 or maybe 3 stories of women who anointed Jesus? Let me briefly walk you through the four Gospel accounts: Mathew (26:6-13) and Mark (14:3-9) are almost identical in content. Luke's version (7:36-50) is the most distinctive, coming early in Jesus' ministry in the home of a Pharisee where a sinful woman baths Jesus feet with her tears, wiping them with her hair, then kissing and anointing them with ointment. John's account (12:1-8), like Mathew and Mark, takes place during Passion Week days before the crucifixion, but John portrays Mary, the sister of Lazarus and Martha, as the anointer and Judas as the primary accuser in the dispute about giving to the poor.
Despite these differences in details, why is the story told in all 4 of the Gospels [delete, especially when you consider that Mark and John say nothing about Jesus' birth. Of course all the four Gospels have much to say about Passion Week and Jesus' crucifixion. Mark merely mentions the resurrection of Jesus as if it was a foregone conclusion. But the dramatic details of a woman anointing Jesus appear in all 4 of the Gospels.] What is so very important about a woman creeping into the scene, causing such a major disturbance that only Jesus' intervention can move the action forward, and even his remarks leave everyone confused, including us readers today? 
For me personally, the details in this story are where the rub comes. You see, I kind of think Jesus gets it wrong. And I like to be right. By nature, I wonder if I was always destined to be an Anabaptist. Even though I chose to spend 8 years, 1st in a Methodist university and then 5 years in essentially Presbyterian/Reformed seminaries. But I returned to the Mennonite church, in part I suspect, because I like to be right. And while Mennonites like to say it is more important to do right, I can testify to my awareness that striving to be right is often a stronger urge than the will to do right. 
**Today, I am giving my 729th sermon, so I checked my files to see if I had ever preached from one of these 4 Gospel texts that portray a woman who anoints Jesus. Only one time, and that was when I was assigned one of the 4 texts for a preaching class in seminary, and that doesn't count. I think I have perhaps unconsciously avoided this story. I have felt uncomfortable with the main details. Upon careful reflection, I can identify some points of discomfort. Just think of the image of a woman knelling to wipe Jesus' feet with her tears and drying them with her hair! Now that's a portrait even harder to sell in our culture today due to sensitivity about male dominance! But it's also the dirty, smelly feet thing too. On the other hand, I appreciate the special uniqueness of biblical culture. There's often a message to be learned as we explore cultural uniqueness. The Hebrews saw beauty in feet differently than we do today. The apostle Paul exclaims, "How beautiful are the feet of those who bring good news [Rom 10:15]," quoting the more vivid imagery of Isaiah the prophet [52: 7]: "How beautiful upon the mountains are the feet of the messenger who announces peace, who brings good news, who announces salvation, who says to Zion, 'Your God reigns.'" And then there is the image of Jesus who stoops to wash his disciple's feet and commands us to do likewise. And speaking of anointing, ponder the metaphor portrayed in the poetic lines of Psalms 133: "How very good and pleasant it is when kindred live together in unity! It is like the precious oil on the head, running down the beard, on the beard of Aaron, running down the collar of his robes. It is like the dew of Hermon, which falls on the mountains of Zion."
**Then there is the detail of the dispute in the 2nd half of the story that feels uncomfortable. This ointment was expensive stuff—a whole pint of it, probably imported from the east. What a waste to be poured out on feet or someone's head. A year's wages. Think how many poor, hungry children could have been served. On the surface, Jesus' response doesn't fit. He was on the wrong side in this debate. I cannot forget the memory of one of my favorite Old Testament professors who passionately declared: "God has a special bias for the poor!" While it's hard to do right, this truth endures in my confession.
But what really is happening in Mark's story? Matthew and John share most of the same details: set in Bethany, just outside Jerusalem, during Passion Week, 2 days before the Jewish Passover. Jesus has been speaking about what would take place this time in Jerusalem, where just days before he sat on a donkey, paraded in the street to shouts of, "Hosanna" to the king. The stage is set for the chief priests to initiate plans with Judas to arrest Jesus. And now in Bethany: men eating, reclining at table, clueless to impending danger. This woman weaves her way around the men. This interruption of shame, she humbly pours the burial perfume over his head. In righteous disgust, the men scold her for her wasteful extravagance. They have heard him decry leaders who pillage the poor. Quoting Mark's version, an unnamed woman pours perfume on Jesus, when a dispute erupts: "'Why this waste of perfume? It could have been sold for more than a year's wages and the money given to the poor.' And they rebuked her harshly. 'Leave her alone,' said Jesus. 'Why are you bothering her? She has done a beautiful thing to me. The poor you will always have with you, and you can help them any time you want. But you will not always have me. She did what she could [NIV].'"
She has done a beautiful thing, Jesus says. The "beautiful thing" she has done literally translated means a "good work." And she has done this good work for Jesus, offering all she has. Jesus credits her for "getting it right" about his predictions of death. The other disciples seem to deny God's plan for human redemption in a suffering Messiah/Christ. Perhaps Judas has a clue and he's contemplating how he might divert Jesus from wasting his power and life.

But

her beautiful act was not about self-hate; it exuded profound love, respect and worship. She gets it right!
**This past summer I witnessed a special act of beauty in a worship services here at SMC which made a deep impression on me. I wonder if others noticed this beautiful act. It was during the service when we were saying farewell to John Hickes and Hannah Notess and their sons Samuel and Theo before their move to Michigan. As the family gathered in front of us for a blessing, their young son burst out in loud shrieks of distress. Then in a split second, out of the corner of my eye, I saw someone from behind me quickly rush forward and dip down behind the family and our pastors and the boy quieted, entertained by the woman unrecognized by me in the flurry. And the service of blessing flowed on. I immediately leaned over to Janis and asked, "What was that all about? I mean the woman who quieted and calmed the little one. How was it that this woman stepped forward with no apparent prompting?" Janis whispered to me, "O, she's his SS teacher." I signed and thought, "That was beautiful!" No hesitation, without prompting, in the flash of a moment—I witnessed an act of beauty and I shall not forget it! 
**A week later, we were driving our car listening to National Public Radio. After several minutes of listening I thought, here is a perfect illustration of what happens when we encounter beauty, how our brains recognize beauty as it flashes across the brain. The radio program "Hidden Brain" was an engaging interview with neural psychiatrist Iain McGilchrist on the theme "One Head, Two Brains: How the Brain's Hemispheres Shape the World We See." We've seen diagrams of the brain: two spheres, one on the left; the other on the right. Simplistically, the left brain processes logic and verbal messages and "the right is moody and possibly creative." Some have said that our brain functions like a computer. But McGilhrist protests: the brain is not at all like a computer; it's far more complex. McGilchrist argues that far more significant than two spheres is how the spheres communicate with each other. And then he illustrates by pressing a single musical note, the left sphere conveys the big picture, but what happens when thousands of notes are played and you hear an entire symphony. It is in the interplay of the two spheres that beauty is registered, the space between notes, intensity, volume, and all that it takes to create a tiny portion or an entire symphony; yet to convey beauty, both spheres must work together. The interview went on to begin to illustrate the complexity between different forms of art like poetry and humor in a joke. This is something of an illustration of how our brains register beauty; rapidly, simultaneous, intense, nuanced, colorful and all the ingredients that make up communication. 
Jesus recognizes all the complexity of this woman's act of beauty: love, devotion, self-giving, extravagance, humility, aroma, sacrifice … the list could be endless. 
Now let us take a short intermission from the sermon: I'd like for us to stand and sing WB #124 "O worship the Lord in the beauty of holiness" lines from Ps 29:2; 96:9 
What we have just done was an experience in

paradox

or one side of a biblical paradox. So for my closing point, I want to talk about paradox as an essential element in biblical interpretation.
Remember, Jesus often underscores in the Gospels the Great Commandment, and repeated in the epistles: "You shall love the Lord your God with all your heart, soul and might." This is what Jesus saw in the woman who anointed him with expensive perfume. Heart, Soul and Might. (The children's story a couple weeks ago got it right! Heart, soul and might.) The woman who anointed Jesus was worshipping him with all her heart, soul and might. Like the Psalmist said and the words we just sang, "O worship the Lord in the beauty of holiness." Justice, Righteousness and Holiness are 3 traits of God often used in Scripture (near synonymous Hebrew and Greek terms) which God's people are called to reflect in their lives.
This is one side of biblical paradox. So what does paradox mean? A paradox is a truth that has two sides which appear to contradict each other, but both sides, while not necessarily equal, do actually compliment each other to make a higher truth; indeed, beauty. 
So what is the other side of paradox in the Great Commandment? It is "Love your neighbor as yourself." The two sides "love God" and "love your neighbor" are complimentary in this paradox. The challenge in biblical interpretation is to hold both sides of paradox as truth. Not to collapse the paradox as "either/or." But embrace "both/and," two sides of the same coin, especially when we feel the tension of contradiction in the paradox. God is both relational and trustworthy.
So to return to the scene of the woman who anointed Jesus, the tension of the woman's act of loving worship and the dispute that followed in the disciples' protest was an enactment of the Great Commandment. It was a "both/and" message, not an "either/or" image of beauty. This is the paradox of a great story, of beauty in art or music or a breathtaking sunset over the mountains. We are drawn to love God and our neighbor in need. Jesus said she has done "a beautiful thing" and "you can help [the poor] any time you want."
Conclusion: For further guidance in biblical interpretation, let me offer some quick examples of paradox in the Bible. The challenge is to recognize paradox when it appears in texts like the Great Commandment or in a story with beauty and conflict. Christians have so often failed to see paradox and to embrace it. And I think paradox goes far to explain why there is often conflict and division among Christians who want to be serious about the Bible. We tend to focus on either/or thinking. Gathering our favorite texts to prove our point. While other sincere Christians stand on their preferred texts, and so churches polarize and split, failing to recognize both sides possess portions of truth. I have to ask myself, in my striving to be right, do I become overly self-confident in my position and thereby collapse the paradox of God's mystery and truth, insisting on either/or thinking, ending up with half-truth? 
What are we to do? Choose the side with the most verses to back them up and scorn others with labels of being too liberal or too conservative. Must we choose between either/or? Let me close with several other examples of paradox in biblical faith:
The transcendence of God and imminence of God in creation
The deity and humanity of Jesus Christ
The divine inspiration of scripture and words written within human culture 
Grace and law
Faith and works 
Love and truth
Unity of the church and diversity of people with a variety of spiritual gifts
Boundaries and Christ-centered in ethics and Christian community
Discipleship and freedom 
Can we be a both/and kind of community? Psalm 85:10 says it well: "Loving kindness and truth have met together. Righteousness and peace have kissed each other [NASB]."