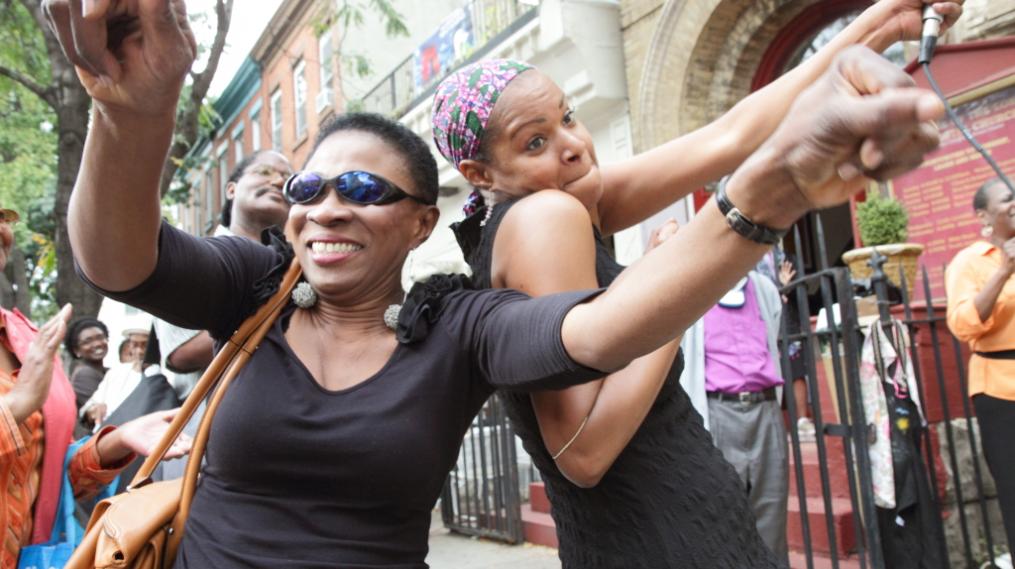 Dispatches from the Uprising
The Empire tried to squash the Jesus Way of liberating love by killing him, and failed… miserably. Because life rose up. People, empowered by the Spirit of God, rose up. To proclaim and LIVE liberation and revolution and powerful insurrections of love together. Led – always – by women of color. Pastor Megan shares under-told stories of prophet-sisters leading uprisings of life from this world's tombs.
Series
Narrative Lectionary – Year 1
Resources
"The Green Man: Tom Robbins," interviewed by Gregory Daurer,

High Times

(June 12, 2002), found on

Wikiquote

.

John Dominic Crossan and Sarah Sexton Crossan, "Rising Up With Christ," The Christian Century, January 19, 2018.
Synopsis of "Nina Simone: Four Women," written by Christina Ham and directed by Valerie Curtis-Newton, in the west coast premier at Seattle Repertory Theatre

.

"

With 'Nina Simone: Four Women,' director Valerie Curtis-Newton wants audiences to see the work of black women

, Seattle Times, April 17, 2019.

"Black women's wisdom," Eboni Marshall Turman,

The Christian Century

, March 13, 2019.

Nikkita Oliver,

facebook post

, April 13, 2019. [Show support by giving to

Creative Justice

.]

"

Black Maternal Health Week recognizes disparities mothers of color face during pregnancy

,"

Q13 news clip,

April 16, 2019. [And more about the amazing Open Arms Perinatal Services!]
Regina Shands Stoltzfus, Goshen College faculty page.
"Roots of Justice" profile of co-founder and trainer, Regina Shands Stoltzfus.
"Right relationship means giving up power," Sarah Augustine, The Mennonite, April 1, 2019 – dismantling the Doctrine of Discovery locally & globally.
PHOTO: Worshipers dancing at an outdoor service during a festival in Brooklyn, New York. Some rights reserved by PaulSteinJC. [Found on the online version of Rev. Dr. Turman's The Christian Century article referenced above.]
Christ is risen!
Christ is risen indeed!
Together in the uprising!
Together in the uprising indeed!