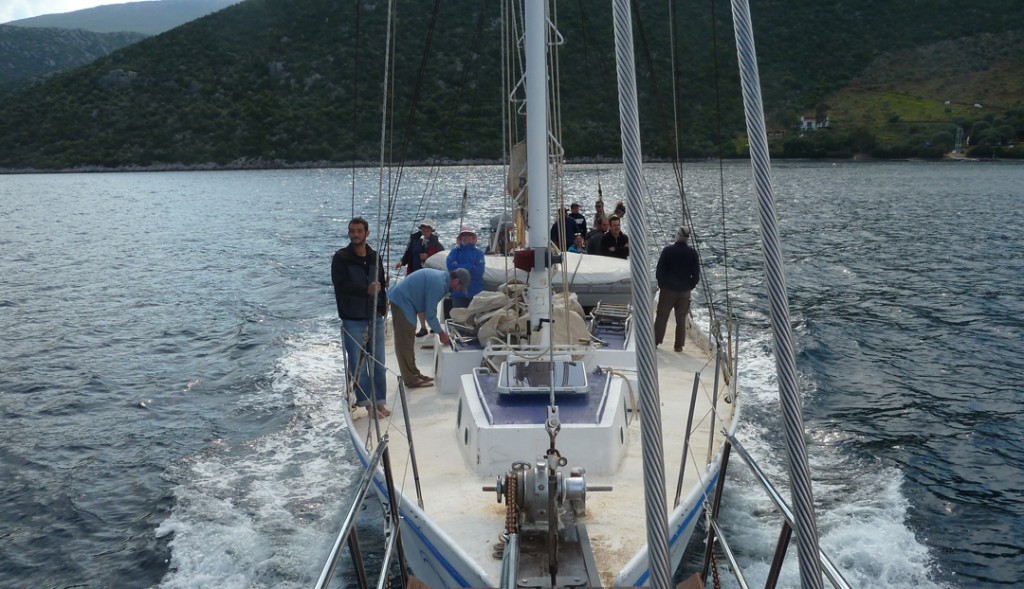 A greeting, some CliffsNotes, & a nugget of good news from Paul's letter to the Romans
It's all in that (long!) title: Pastor Megan begins her sermon with a greeting, based on Paul's greeting to the gentile Jesus-followers in Rome, then offers some CliffsNotes on Paul and his letter to the Romans, and concludes by sharing a bit of good news from these opening words of Paul's letter – good news of connection experienced and embodied across many miles.
Series
Narrative Lectionary – Year 1
Resources
Krister Stehndahl, Final Account: Paul's Letter to the Romans, (Fortress Press, 1993).
Pamela Eisenbaum, Paul Was Not a Christian: The Original Message of a Misunderstood Apostle (HarperOne, 2009).
Linford Stutzman, With Paul at Sea: Learning from the Apostle Who Took the Gospel from Land to Sea, (Cascade Books, 2012).

Brendan Byrne, S.J., "Romans,"

Sacra Pagin

a (The Liturgical Press, 1996).

PHOTO: students in the Mediterranean aboard SailingActs, boat of my in-laws, Linford & Janet Stutzman.